Ifugao PPO celebrates Cordillera Month thru Cultural Games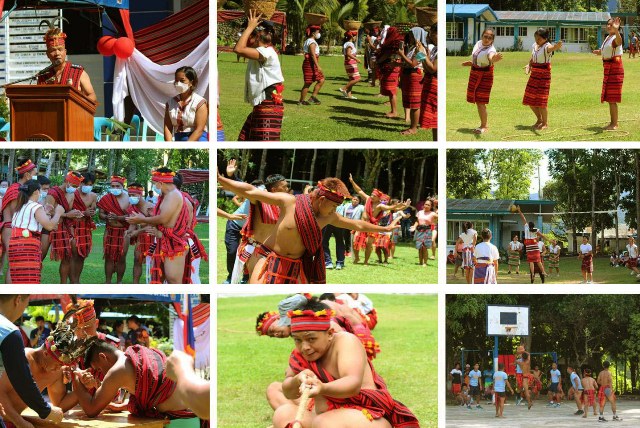 Ifugao Police Provincial Office (PPO) conducted a one-day cultural sports fest in line with the 27th PCR Month and 35th Cordillera Month Celebrations.
The Provincial Director of Ifugao PPO, PCOL JAMES D MANGILI led the event at Camp Col. Joaquin P. Dunuan, Poblacion North, Lagawe, Ifugao on July 22, 2022.
As the highlights of the activity, the participants from the different municipal police stations of Ifugao and the different KKDAT Chapters within the province wore their Ifugao native attire while competing in the different ethnic games.
The ethnic games competition includes individual and group games such as "Ug-gub, hangul (arm wrestling), Hinnukting, Labbah Race, Innabah, and Guyyudan (tug of war)".
Furthermore, the one-day competition concluded with an exhibition game in basketball and volleyball. Also, medals and certificates of participation were given to the winners of the games.
In his message, PCOL MANGILI commended the active participation of the Ifugao youth in the different activities of Ifugao PPO and for being an active partner of the PNP in the advocacy against drugs and terrorism.
"I'm always elated to see our youth, the KKDAT members, being participative in all our activities, not only during clean-up drives and tree planting activities but also sports and cultural activities. Whenever I see the younger generations wearing our Ifugao native costumes, I feel energized, filled with joy, proud and thankful that these young people cherish our culture", PCOL MANGILI added. (PROCOR-PIO)