Tax Relief For Private Schools Signed Into Law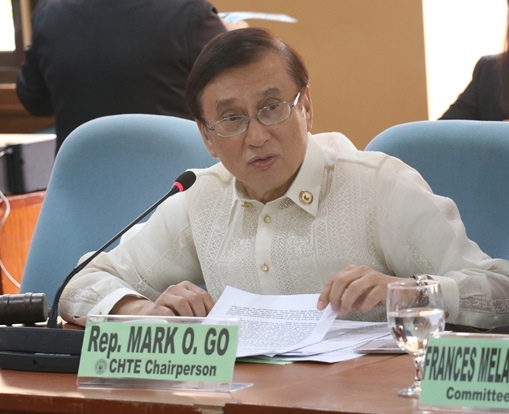 Malacañang signed into law a bill that reinforces the 10-percent preferential income tax rate
to proprietary private educational institutions, including for-profit schools—overturning an
earlier BIR order that raises private schools' corporate income tax rate to 25 percent.
President Rodrigo Duterte signed Republic Act No. 11635, also known as "An Act Amending
Section (B) of the National Internal Revenue Code of 1997, As Amended, and For Other
Purposes," clarifying a contested portion on revenue regulation under the Corporate
Recovery and Tax Incentives for Enterprises (CREATE) Act.
Under the CREATE Act, "proprietary educational institutions and hospitals which are
nonprofit" must pay 10 percent of their taxable income, which has been brought down to 1
percent until June 2023.
Lawmakers from Congress sought to clarify the said provision in what they believed was an
erroneous interpretation of the law after the BIR released Revenue Regulation No. 5-2021
(RR 5-2021), that orders the raise on income tax for private schools run by stock
corporations to 25 percent.
Higher and Technical Education Committee chairman and Baguio City representative Mark
Go, one of the principal authors of the law, said that the BIR's ordered increase in the
taxation on private schools was "a serious and urgent concern, especially considering the
severe impact of the pandemic on the current financial position of private schools all over the
country."
"Even prior to the CREATE Law, or under the NIRC, the phrase 'proprietary educational
institutions and hospitals which are nonprofit' has always been construed as that the word
nonprofit pertains only to hospitals. This same phrase was merely reiterated in the CREATE
Law, and should have been interpreted in the same manner," Rep. Go explained.
Rep. Go stressed the importance of private schools as an invaluable partner in the country's
recovery amid the pandemic.
"Now more than ever do we need the help of private schools as we continue to fight the
COVID-19 crisis: by helping uplift the country's state of education, alleviating the burden on
our public schools, and producing productive and talented graduates to help in nation-
building," Rep. Go said.