Reviving Baguio's Everlasting Flower: Former Tourism Director's Passion Project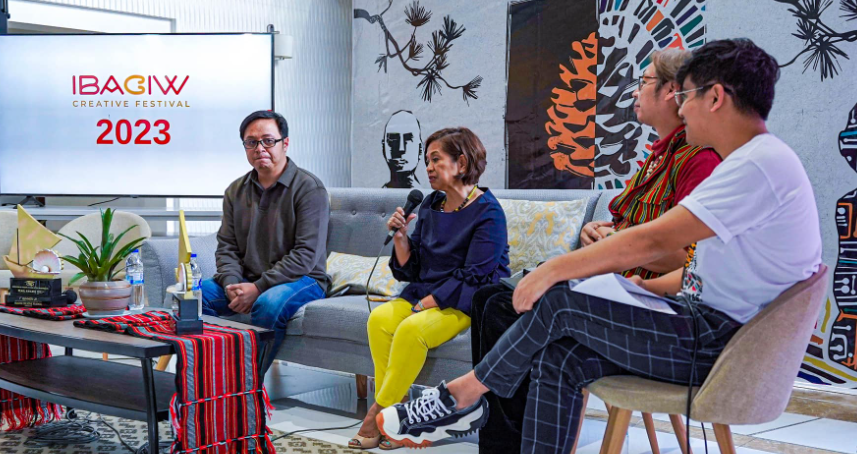 REVIVING BAGUIO'S ICONIC EVERLASTING. Former Cordillera Tourism Department regional director Marie Venus Q. Tan (2nd from left) passionately shares her vision of restoring the Everlasting Flower to its former glory, as a way of giving back to the city, during the recent media launch of the 2023 Ibagiw Creative Festival held at the Baguio Convention and Cultural Center. (Photo obtained from the official social media page of Baguio – UNESCO Creative City of Crafts and Folk Arts)
BAGUIO CITY – Former Cordillera Tourism Department regional director, Marie Venus Q. Tan, has embarked on a mission to revive the iconic Everlasting Flower, a cherished symbol of Baguio's identity, as a way of giving back to this beloved city.
At the recent media launch of the 2023 Ibagiw Creative Festival, Tan passionately shared her vision of restoring the Everlasting Flower to its former glory.
She expressed that this delicate and enduring bloom had once been a common sight throughout the city, frequently used to create beautiful garlands, a favorite adornment or altar flower, and a popular souvenir for tourists.
"It is something that I am very passionate about, of reviving because it's my way of giving back to the city," Tan said in an interview during the event.
The Everlasting Flower has always held a special place in the hearts of both locals and tourists, embodying the unique charm of Baguio.
Tan recognizes the importance of preserving this floral emblem, emphasizing its role in defining the city's identity.
"To me, it is the iconic identity of Baguio, and it is something that we should really treasure and revive," Tan declared.
Tan believes that the Everlasting Flower has untapped potential beyond garlands and decorative purposes.
She envisions innovative applications in floral arrangements, including its use as centerpieces in hotels, both in and outside of Baguio.
This approach aims to stimulate interest and demand, motivating local farmers to cultivate the Everlasting Flower sustainably.
"To me, the Everlasting Flower is not just about garlands. We can innovate in so many ways, and by using it as centerpieces in hotels, we can make it sustainable," Tan explained.
To kickstart the revival of the Everlasting Flower, a ceremonial planting event will be held on November 19, 2023, as part of the "Evolving Crafts, Everlasting Change" initiative.
This special occasion is set to take place at the Baguio Botanical Garden at 4:00 in the afternoon, marking one of the highlights of the monthlong celebration of the 2023 edition of the Ibagiw Creative Festival.
The "Evolving Crafts, Everlasting Change" event signifies the beginning of a renewed commitment to the preservation and promotion of the Everlasting Flower, ensuring its everlasting presence in the hearts and landscapes of Baguio.
Tan's dedication to this cause promises to breathe new life into this cherished symbol of the city and reaffirm its place in the local culture and tourism industry. (FNS/Merriam del Rosario)