House OKs BGHMC Bed Expansion To 1500 Beds On Final Reading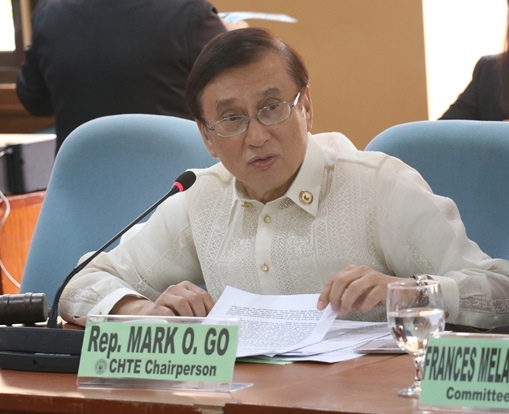 The House of Representatives approved on its third and final reading a bill that seeks to increase the Baguio General Hospital and Medical Center's (BGHMC) bed capacity from 800 to 1500 beds on Tuesday, November 23.
Baguio City Representative Mark Go, principal author of the bill, said that this was a much welcome development amidst the country's ongoing fight against COVID-19, in order to better equip the city and its healthcare workers to care for its patients from Baguio and nearby municipalities.
With the increase in bed capacity, Rep. Go said that soon, the people of Baguio City, CAR, and Northern Luzon will no longer have to travel long distances and suffer additional costs to afford quality healthcare.
Rep. Go stated that the limited bed capacity leads to the waiting list of 50 to 100 patients every day. This hinders BGHMC's ability and efficiency to provide quality public health services to its patients, of whom 80 percent are indigent.
According to Rep. Go, BGHMC serves a crucial role as a regional apex hospital and premier end-referral center for the Cordilleras and northern Luzon, offering leading-edge specialty services that primarily cater to these regions.
The hospital, which trains over 200 residents in over 16 specialized fields, is set to fully implement 15 more specialty programs over the next 4 years. These include cardiovascular care, renal care and transplant, lung care, brain and spine care, orthopedic center, cancer care, infectious disease and tropical medicine, and mental health, among others.
The Baguio lawmaker said that these underscored the need to prioritize BGHMC's capacity-building as the leading health institution in northern Luzon that will be at the forefront of future public health crises.
Rep. Go was also the principal author of RA 11084, which increased BGHMC's bed capacity from 500 to 800 to address the hospital's occupancy rate of 144.17 percent.
When signed into law, Rep. Go said that he hopes that BGHMC will be able to continue providing outstanding healthcare to more patients with specialized needs.
HB 10451 is set to be transmitted to the Senate.###