Host communities to enjoy 17 million worth of community projects from Hedcor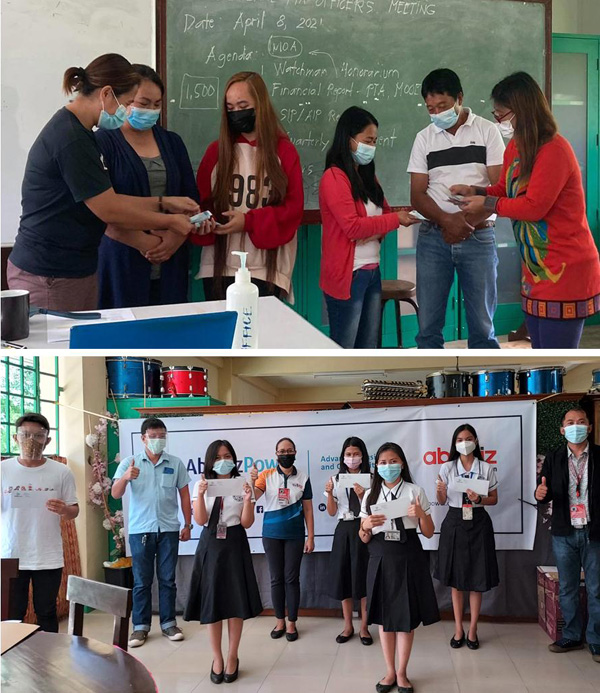 CONTINUED SUPPORT
Photo 1  Hedcor turned over the P7,300 worth of financial assistance to each Senior High School scholar from the Municipality of Bakun for S.Y 2020-2021
Photo 2 Hedcor turned over the P7,300 worth of financial assistance to each Senior High School scholar from Federico Yap National High School
AboitizPower's Cleanergy unit Hedcor is allocating 17 million to its corporate social responsibility activities (CSR) for 2021. In the previous year, Hedcor opted to re-allocate its funds to immediately provide COVID-19-related needs such as the provision of personal protective equipment and relief goods to those affected by the lockdowns.
A year into this pandemic, Hedcor now resumes the implementation of CSR projects that were previously put on hold.
"The CSR project lineup for 2021 prioritizes those related to Education, Enterprise Development, Environment, & Other Projects. In this ongoing pandemic, community recovery can be best fueled through these aforementioned fields," said Rene Villarente, Hedcor's External Relations Manager.
In line with this goal, Hedcor ensures to support new learning methodologies such as the reproduction of modules for its host schools. The group is also looking into equipping barangay health centers with medical equipment and the construction of local isolation facilities.
To boost livelihood, Hedcor will also be carrying out skills training and the provision of starter kits to its partner cooperatives.
In Luzon, Hedcor also awarded financial assistance to 13 senior high students from the different schools in Benguet and Mountain Province.
Similarly in Mindanao, Hedcor recently awarded financial assistance for 22 of its senior high school scholars from Santa Cruz, Davao del Sur. This is to ensure continued support for the qualified scholars of its host communities.
Hedcor is currently supporting 59 senior high school students from Benguet, Mt. Province, Bukidnon, and Davao through financial assistance. Hedcor turns over a total of P430,000 annually to support its scholars as they complete their high school education. ###