DEMO OF THE ELECTRIC MANNED AERIAL VEHICLE.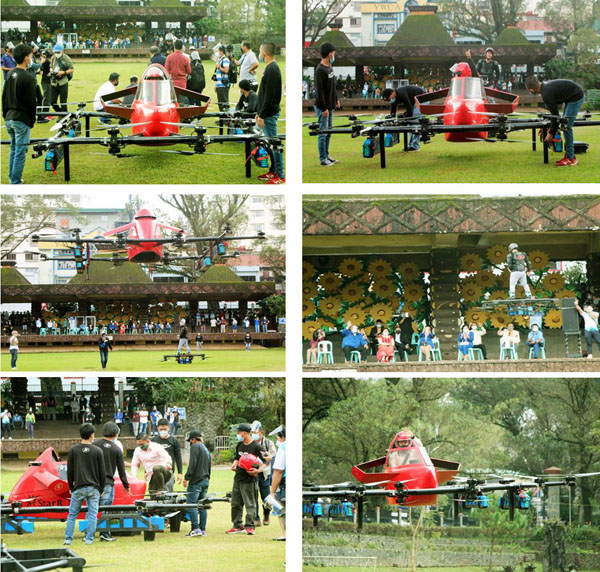 A Fly High with Star 8's EMAV! Ready to take mobility to the next level.
Star 8 Green Tech's Electric Manned Aerial Vehicle or EMAV is the Philippines' the first electric flying car and was invented and developed by Filipino innovator Kyxz Mendiola.
Relying on Star 8 expertise and experience in sustainable technology and solution. Kyxz developed this one-seater model which has proven its safety and reliability as it is dependent on multiple power sources. The one-seater model is ready for mass production with the multi-passenger two-seaters and four-seaters currently in development. Just recently, last July 10, 2021, to be exact, Kyxz Mendiola had another milestone, this time a feat worthy to be included in the Guinness Book of World Records. Kyxz Mendiola broke the World Record for the Farthest Flight on a Hoverboard traveling a total distance traveled of 2,894 meters breaking the previous record held by Frenchman Frankie Zapata who flew a total of 2,200 meters.
Even for multi-passenger currently in development, it is highly recommended good for tourism purposes for it may clearly see the whole wonderful view of Baguio from above.
The demo was held at the Melvin Jones ground Burnham Park during the celebration of the 112th Baguio Charter Founding Anniversary on September 1, 2021.   Photos by: Mario D. Oclaman /FNS