ACADEMIC EXCELLENCE.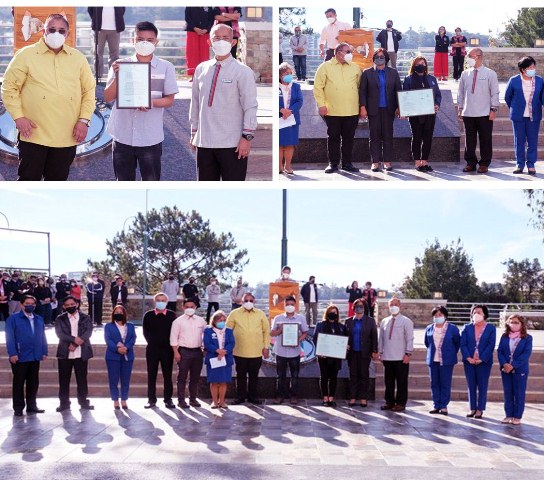 Mary Kristine Iris Pasion of the Baguio City School of Arts and Trades (BCSAT) bags the first runner-up award in the 2021 Technical Education and Skills Development Authority (TESDA) Tagsanay Award. The event was held virtually last August 25, 2021.
The next awardee is Cliff Charlzon Patil-ao, a graduate of Saint Louis University (SLU) who passed the January 2022 Medical Technologist Licensure Examination. He ranked 9th overall with a rating of 93.98% in the said examination.
Ms. Pasion is commended through Resolution Numbered 031, Series of 2022, and Mr. Patil-ao through Resolution Numbered 50, Series of 2022 and is awarded to them by Mayor Benjamin Magalong with Congressman Marquez Go, Vice Mayor Faustino Olowan, and members of the Baguio City Council during the Monday Flag Raising Ceremony. – NCO/PIO Baguio Photo by Neil Clark Ongchangco