SIX COCKFIGHT AFICIONADOS NABBED IN ABRA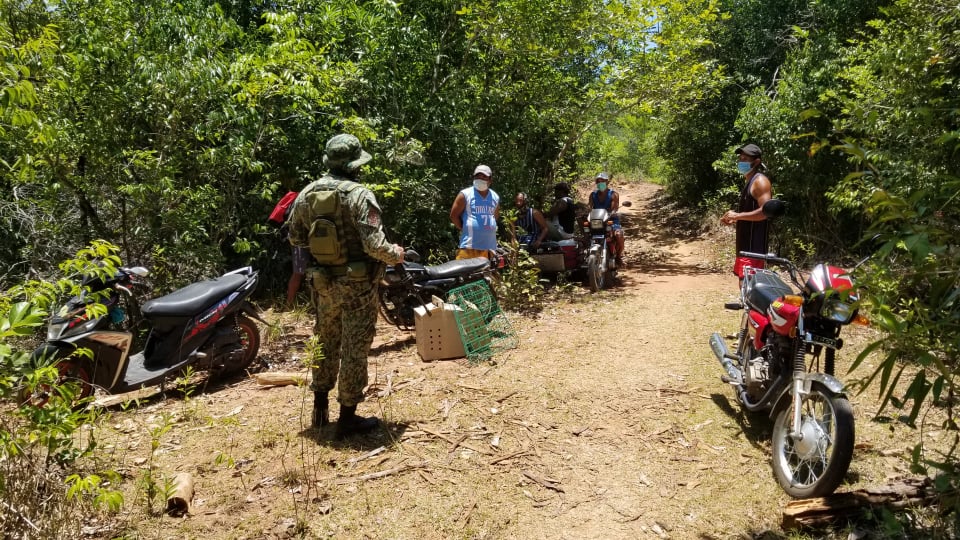 CAMP MAJOR BADO DANGWA, La Trinidad Benguet –  (May 17, 2021) – Six suspects were arrested for holding illegal cockfighting activity at Barangay Subusob, Sallapadan, Abra on Sunday afternoon,  May 16, 2021.
Reports from the Provincial Director, Abra PPO, PCOL CHRISTOPHER ACOP revealed that the arrest was made with the help of a concerned informant who reported about an illegal cockfight activity at the boundary of Bucay and Sallapadan, Abra.
Acting on the received information, police operatives immediately responded, which resulted in the arrest of Elvis B. Openg, 46; Jhun B. Lizardo, 40; Romulo P. Claro, 51; Abelardo D. Talape, 40; Francis T. Jaquias, 34; and Domingo K. Cabarubias, 43, all residents of Abra.
Confiscated from them were 27 blades intended for cockfighting, three pairs of scissors, one wounded fighting cock; one dead fighting cock; a surgical clamp, and the bet money in different denominations.
Confiscated pieces of evidence and suspects were brought to Sallapadan MPS for documentation while awaiting charges for violation of Presidential Decree No. 1602 (Prescribing Stiffer Penalties on Illegal Gambling) to be filed againts them. (PROCOR – PIO)