PROCOR PARTNERS RENEW THEIR COMMITMENT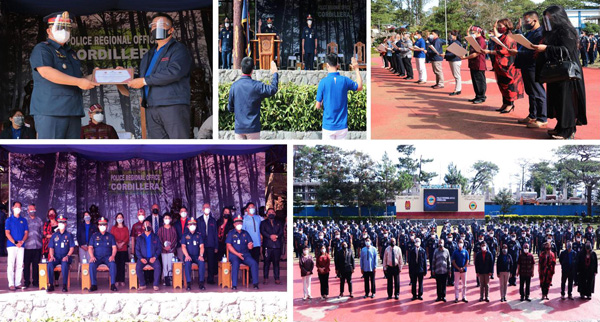 To strengthen the mutual support and partnership between the Police Regional Office Cordillera and its stakeholders, PBGEN RONALD OLIVER LEE, Regional Director, officiated the Oath Taking and Renewal of Commitment of the members of the Regional Advisory Council (RAC) on July 12, 2021, at Masigasig Grandstand, Camp Major Bado Dangwa, La Trinidad, Benguet.
PCOL RAMIL SACULLES, Chief Regional Staff and Chief, RPSMU introduced the RAC members coming from the different sectors of the community headed by Engr. EDUARDO N. MENESES, RAC Chairman. In addition to the original members, Ms. Edna C. Tabanda, took her oath as the newest member of the council.
PBGEN RONALD OLIVER LEE, Regional Director, expressed his gratitude to the RAC members for their continuous and consistent support which led to the successful implementation of various programs and activities of PROCOR. (PROCOR-PIO)