JHMC Employees Respond to the Call of Volunteerism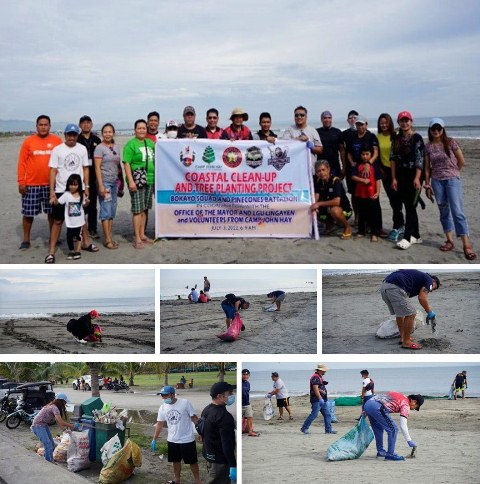 John Hay Management Corporation (JHMC) employees who brought along their families accede to the call for volunteers to take part in a coastal clean–up and tree planting project in Lingayen, Pangasinan on Sunday, 03 July 2022.
The said activity is a collaborative effort of the Municipal Government of Lingayen, along with the Bokayo Squad and Pinecones Battalion (or former cadets of the Philippine Military Academy (PMA).
The clean-up activity resulted in the collection of approximately 15 sacks of garbage comprised of non-biodegradables such as plastic bottles, cups, bags, and wrappers. Toxic wastes like facemasks and diapers were also gathered in the area.
This external participation in advocacy that JHMC demonstrated is its first official volunteerism act which coincides with its environmental mandate of protecting and sustaining the environment.
Purposely, the same also conforms with the provisions of CSC Memorandum Circular No. 23 series of 2012 mandating GOCCs to establish volunteer programs and enjoin employees to render volunteer service.
Also, the activity coincides with the celebration of Environment Month and World Ocean Day. ###