Farmer nabbed in a search warrant operation in Tabuk, Kalinga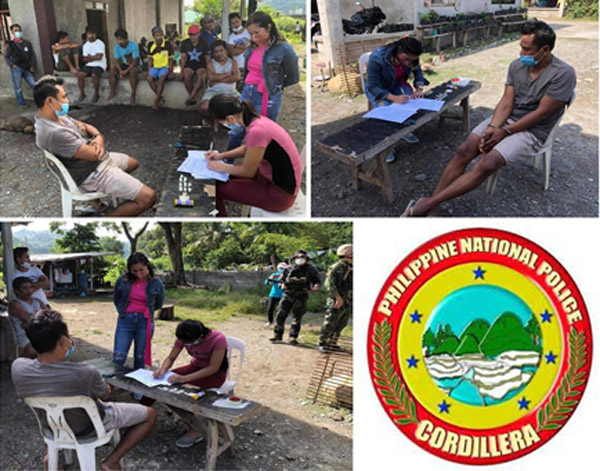 CAMP MAJOR BADO DANGWA, La Trinidad Benguet – (April 19, 2021) – Joint elements of PROCOR operatives and PDEA-Kalinga resulted in the arrest of a farmer listed as High Value-Individual (HVI) drug personality by virtue of a Search Warrant at Tabuk, Kalinga in the morning of April 14, 2021.
Citing the reports of Kalinga PPO, the RD, PBGEN RONALD O LEE identified the arrested HVI as Donato Bocad Sinumlag, 35, from Binongsay, Malin-awa, Tabuk City, Kalinga.
During the search in his house, found and confiscated were nine (9) pieces of heat-sealed transparent plastic sachets, each containing white crystalline substance suspected to be shabu weighing more or less 1.5 grams with an estimated value of Php 10, 200.00; two (2) aluminum foil strips; and six (6) empty plastic transparent sachets.
On site inventory was conducted in the presence of the wife of the arrested suspect, elder of Barangay Binongsay and a media representative.
Sinumlag along with the confiscated items were brought to Tabuk City Police Station for documentation and proper disposition.
He is now facing charges on the violation of R.A 9165 (Comprehensive Dangerous Drugs Act of 2002). (PROCOR RPIO)