The message of Benguet Congressman Eric Yap for the 71st Founding Anniversary of the Municipality of La Trinidad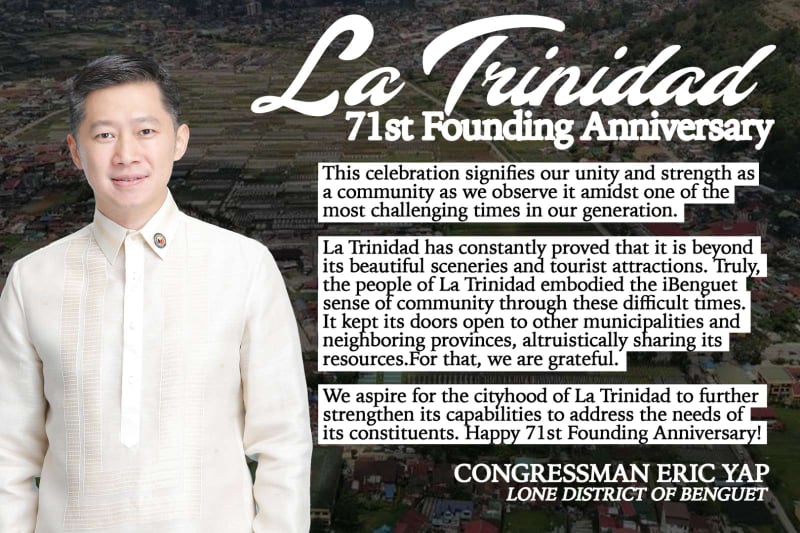 Today, June 16, 2021
This celebration signifies our unity and strength as a community as we observe it amidst one of the most challenging times in our generation.
La Trinidad has constantly proved that it is beyond its beautiful sceneries and tourist attractions. Truly, the people of La Trinidad embodied the iBenguet sense of community through these difficult times.
It kept its doors open to other municipalities and neighboring provinces, altruistically sharing its resources. For what, we are grateful.
We aspire for the cityhood of La Trinidad to further strengthen its capabilities to address the needs of its constituents. Happy 71st Founding Anniversary!
CONGRESSMAN ERIC YAP
Lone District Representative of Benguet