Regional Top Ten Illegal Drug Personality busted in Baguio City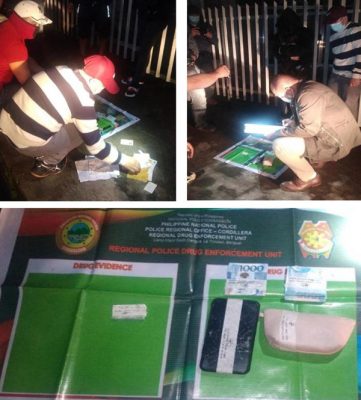 An online seller listed as Regional Top Ten Illegal Drug Personality (RTTIDP) was arrested in a buy-bust operation conducted at Barangay Happy Homes, Baguio City on September 17, 2021.
Reports submitted to PBGEN RONALD OLIVER LEE, Regional Director, disclosed the identity of the suspect as Ruby Ann Salvador Santos aka "Ruby", 31, a native of Paniqui, Tarlac and presently residing at Quezon Hill, Baguio City.
"Ruby" was arrested by joint operatives of RID/RSOG PROCOR and BCPO in coordination with PDEA-CAR after she sold to an operative acting as poseur buyer one (1) sachet of suspected shabu weighing more or less 1 gram with Standard Drug Price (SDP) amounting to Php 6,800.00.
During the course of her arrest, recovered from her possession were the boodle money and cellular phone used in the transaction.
Markings and inventory of the pieces of evidence were conducted onsite in the presence of the suspect and witnessed by Prosecutor Oliver Prudencio, Punong Barangay Eva Marie Fianza of Happy Homes, Baguio City and Mr. Charles Nikko Limon of RNG Luzon.
The pieces of drug evidence and arrested suspect were brought to the custody of BCPO for proper documentation while a case for violation of RA 9165 or the Comprehensive Dangerous Drugs Act of 2002 is being prepared against her. (PROCOR-PIO).