Mayor Magalong graces the Genki Sushi at SM Baguio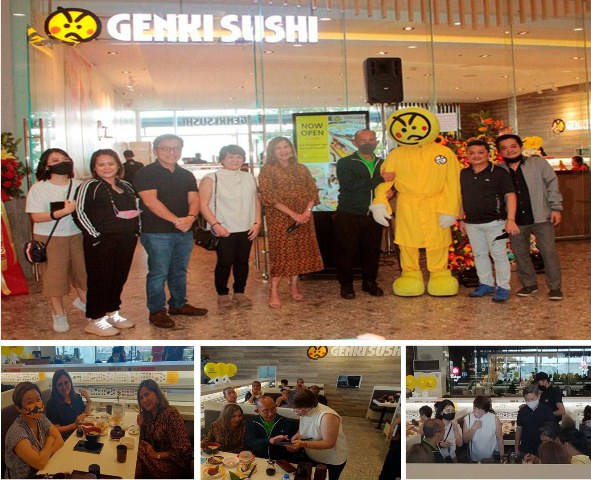 City Mayor Benjamin B. Magalong primary guest for the opening of the 8th branch of Genki Sushi at SM Baguio last March 23, 2020. Together with his lovely wife Arlene Magalong who is invited by President & CEO Eric Teng and Chief Financial Officer Emelda Teng.
Also in the picture are (from l-r) Ms. Mia Teng – Marketing Officer, Irene Chan, and beside Genki mascots are Mr. Johnson Yung and Mr. Ferdinand Tinquico with the presence also the SM Baguio Mall Manager Rona Vida Correa.
Genki Sushi is on a first-come, first-serve basis. There are currently 8 Genki Sushi branches in the Philippines, with 7 in Metro Manila, and many more to come.
The newly opened Genki Sushi is located at Upper Ground Level, Sunset Terraces, SM City Baguio beside the Mango Tree Café which is a World-renowned Thai restaurant chain Mango, and try also the Kureji Sizzling Ramen that will sizzle its way to your heart and stomach with modern Japanese recipe.
Kureji currently has 4 stores nationwide.   Photo by:  Mario D. Oclaman // FNS