Blessing and Inauguration of Apayao PPO new HQ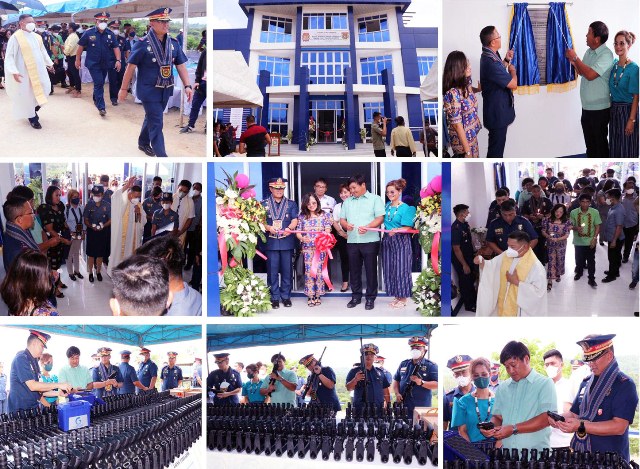 To cater to the growing demand of the public and its personnel, the new headquarters of the Apayao Police Provincial Office (PPO) was blessed and officially inaugurated in Brgy. Sta. Lina, Luna, Apayao on September 16, 2022.
The inauguration was led by the Chief of the Philippine National Police, PGEN RODOLFO AZURIN JR.
Present also during the activity were other key officers from the PNP National Headquarters, key officers of PROCOR, and local leaders of the province of Apayao.
As part of the program, PGEN AZURIN JR led the ribbon-cutting ceremony & unveiling of the commemorative marker while PLTCOL JONATHAN CHY, the Regional Pastoral Officer, officiated the blessing of the new Apayao PPO Building.
Likewise, to further boost the operational and administrative capabilities of the Apayao PPO, the PNP TOP COP turned over to PBGEN MAFELINO BAZAR, PROCOR Regional Director, and PCOL REYNALDO S OGAY, Provincial Director of Apayao PPO, several equipment and firearms. (PROCOR-PIO / File Photos)